The dentists at River Dental in Medicine Hat, Alberta will help develop a teeth whitening plan for you to help brighten your smile and reduce staining.
---
Why do teeth to become discoloured?
If you have noticed that your teeth just aren't as white as they used to be, you are not alone.
Aging, accidents, tobacco, and certain beverages such as tea, coffee and red wine can, over time, dull the appearance of your natural white enamel, resulting in a smile that is less white than it used to be.
How can I make my teeth whiter?
Our professional take-home system for teeth whitening is a safe and cost-effective bleaching procedure that helps restore the appearance of your teeth, resulting in a smile that is beautiful and, brighter.
Some causes of tooth discolouration do not respond well to certain teeth whitening approaches. In order to achieve the desired results, it is important to consult with a dentist prior to beginning a tooth whitening regime.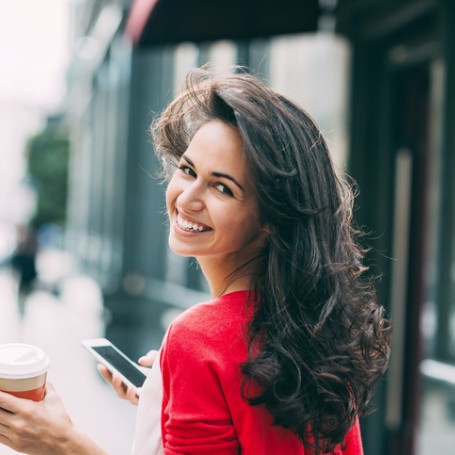 Contact the team at River Dental about teeth whitening.
---
Questions about our services? Ready to book an appointment?
Contact River Dental today.